GDYO really opened up the world of orchestral music to me and a sense of dedicating yourself to an art form.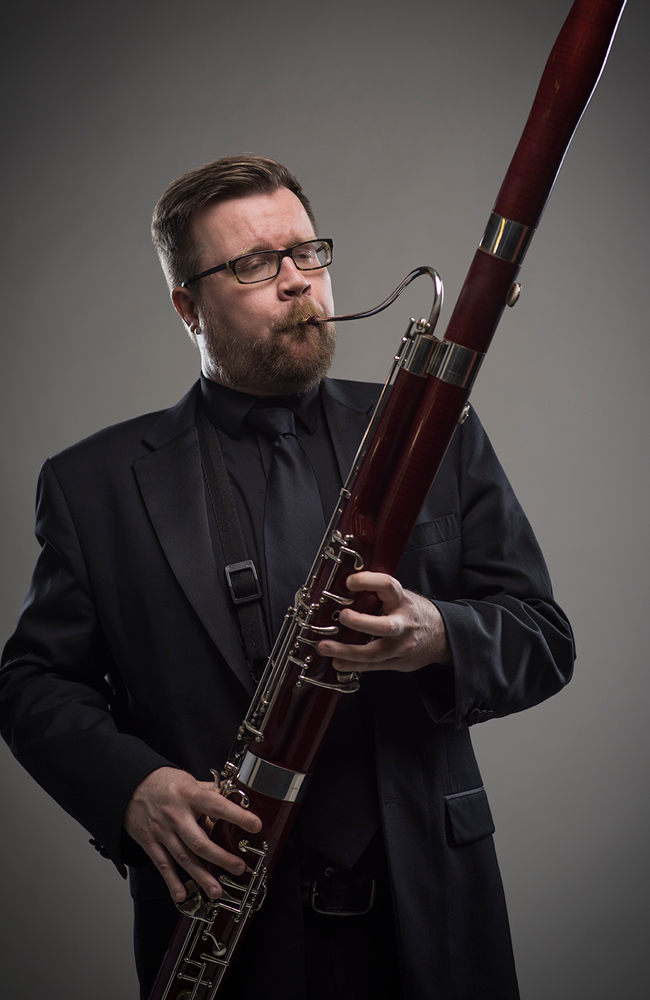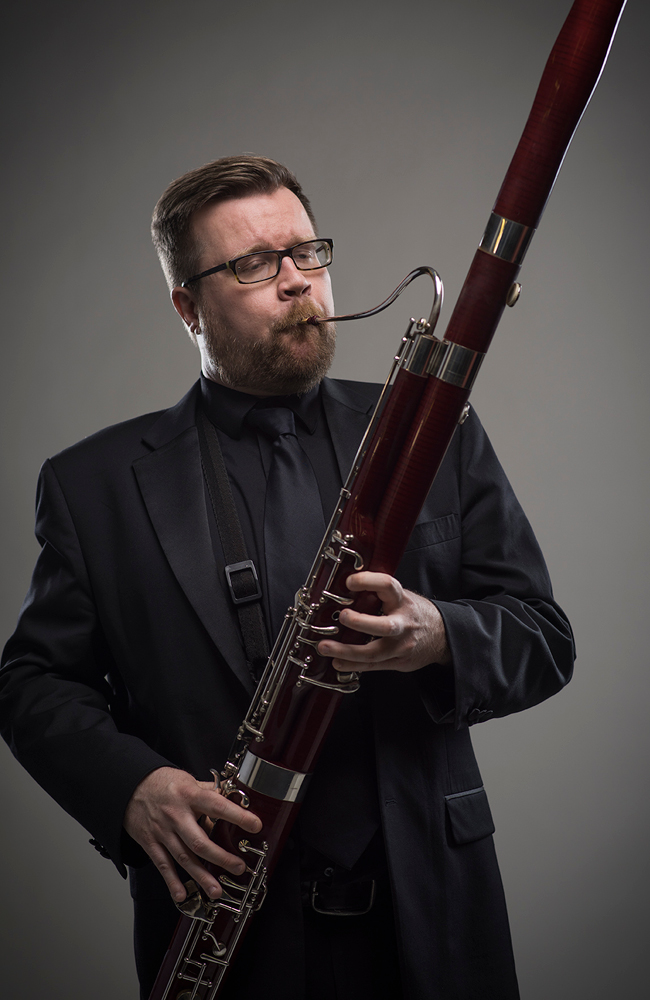 Tristan Rennie is Second/Assistant Principal Bassoon with the Colorado Symphony and Artist Faculty in Residence at the University of Northern Colorado.
A highly versatile musician, Tristan served as Acting Associate Principal Bassoon with the Cincinnati Symphony, performed as Guest Principal Bassoon with the Baltimore Symphony and Hong Kong Philharmonic, and held the Second Bassoon position with the Ann Arbor Symphony and Aspen Festival Orchestra. He also served as Principal Bassoon on the 2005 Grammy Award winning classical album Songs of Innocence and Experience by William Bolcom, conducted by Leonard Slatkin and recorded with the University of Michigan Symphony Orchestra. Tristan has also performed as Principal Bassoon with the Boulder and Colorado Springs Philharmonic.
Tristan has given masterclasses at the University of Cincinnati, College Conservatory of Music, the University of Colorado, the Universidad de Costa Rica, Mahidol University in Thailand, and taught at the University of Denver, Lamont Summer Pre-College Academy. He has also performed at the International Double Reed Society, co-hosted the University of Northern Colorado's Double Reed Days, and annually presents/performs at Denver Comic Con.
An experienced chamber musician, Tristan has performed at the Idyllwild, Sarasota, and Sunflower Music Festivals and for three summers performed at the prestigious Marlboro Music Festival. He also performs regularly with the University of Northern Colorado's faculty wind quintet, Vortex.
He received his B.M. at the University of Cincinnati, College-Conservatory of Music and his M.M. at the University of Michigan. His principal teachers include Hermann Volgestein, William Winstead, Richard Beene and Per Hannevold.
WHAT WAS YOUR FAVORITE GDYO EXPERIENCE OR MEMORY? DO YOU FEEL THAT GDYO HAD AN IMPACT ON YOUR LIFE?
I was fortunate to be able to attend the GDYO tour of Great Britain in 1998. Along with all of the great concerts we performed, my father and I took a side trip to visit the little town of Alva in Scotland where my grandfather grew up. I also remember our visit to Stratford-upon-Avon (Shakespeare's birthplace), our tour of Edinburgh Castle, and experiencing London during a World Cup! GDYO really opened up the world of orchestral music to me and a sense of dedicating yourself to an art form. Our concerts at the Meyerson (and hanging around backstage) felt like something bigger than I would normally experience at school, and our side-by-side concerts with the Dallas Symphony musicians showed me what a career in music could look like.
TELL US WHAT YOU'VE BEEN UP TO SINCE GRADUATING FROM GDYO.
I attended University of Cincinnati, College Conservatory of Music for undergraduate and then University of Michigan for graduate school. I have been playing with the Colorado Symphony since 2006 and also teach bassoon at the University of Northern Colorado.
WHAT LIFE ACHIEVEMENTS ARE YOU MOST PROUD OF SO FAR & WHY?
Winning my position with the Colorado Symphony and being able to perform for a living. Also, playing a season with the Cincinnati Symphony in the bassoon section along with my teacher, William Winstead. Getting married to my wife and purchasing our first home together last year in the middle of a pandemic.
TELL US ABOUT SOME OF YOUR PROFESSIONAL AND/OR PERSONAL GOALS FOR THE FUTURE.
Playing the bassoon can be challenging, so it's important to me to keep up my "chops" and be the best musician I can. I'm on a never-ending mission to overcome the physical limitations of my instrument and always perform with my truest, best voice. I want to continue to help upcoming bassoonists reach their musical goals and find their careers in music. And my dream goal would be able to perform on a future "Star Wars" soundtrack!
WHO OR WHAT INSPIRES YOU?
My colleagues in the Colorado Symphony inspire me everyday with their professionalism and artistry. I strive to meet that same goal every time I'm on stage with them. I frequently think about my teachers and their guidance they provided to help me continue to develop my own voice on the instrument.
ANY HOBBIES, FUN FACTS, OR LIFE HIGHLIGHTS OUTSIDE YOUR CAREER YOU'D LIKE TO SHARE?
I'm a big "Star Wars" fan and love the music of John Williams. I have presented many panels at the local Denver comic conventions discussing the music of Star Wars and John Williams with the help of my colleagues in the symphony. We play live demonstrations, talk about the famous themes from the movies, and how John Williams is able to mold and reshape them in every film. It's been a big hit and is a great way to for me to combine my love of music and "Star Wars" and share that with the community.
WHAT ADVICE WOULD YOU GIVE TO CURRENT GDYO STUDENTS?
This past year has been difficult for live music, so the next opportunity you get to play for an audience, really cherish it! Think about what it means to you and to the audience as well and give it your all. We are fortunate to do what we love, so take advantage of every performance opportunity you get. And practice, practice, practice – the more comfortable you are with your instrument, the more freedom you will have in your playing.
THANK YOU TRISTAN FOR STEPPING INTO GDYO'S ALUMNI SPOTLIGHT! 
IF YOU OR SOMEONE YOU KNOW WOULD BE INTERESTED IN SHARING THE ALUMNI SPOTLIGHT OR WOULD LIKE MORE INFORMATION ABOUT THE GDYO ALUMNI ASSOCIATION, CONTACT CHARILYNE ROJAS AT CHARILYNE@GDYO.ORG.

FOLLOW US @GREATERDALLASYO & ON OUR ALUMNI ASSOCIATION FACEBOOK PAGE FOR ALL THE LATEST NEWS, EVENTS, & UPDATES!